Description
Features
Unique and Patented Design
Stores Up To Three Adult Bikes
Ideal For General Purpose Storage
Recommended by Top Cycle Magazines
Spring-Assisted Opening Action
Maintenance-Free
25 Year Panel Guarantee
PVC-Coated Galvanised Steel Construction
Fire-Resistant
Simple, Rapid Construction
Clear Step by Step Instructions
Range of Accessories
Complete "WALK IN" Access
Two Padlock Points as Standard (4 MAX)
Description
We are out of stock of quite a few units at present time, new inventory is on hold as manufacturing is currently on hold during the pandemic, we ask that you please wait patiently for new stock. Currently it appears we will not be receiving shipments until fall of 2020.
The Trimetals Bicycle Storage Box is a unique product which has been tested and recommended by the UK's leading cycling magazines.
Our outdoor bicycle storage box features a unique, patented design which has been evolved specifically for the secure, safe and tidy storage of up to 3 adult bikes and has recently been given a 9 out of 10 "SUPERB" rating when reviewed by Mountain Biking UK.
Its clever spring-assisted opening action allows complete accessibility and up to four padlock points ensure your cycles are well protected at home from both the weather and thieves.
This locker is designed to be bolted down onto a hard (concrete) surface from the inside and is manufactured in the UK using a special PVC-coated galvanised steel which is maintenance-free, fire-resistant and guaranteed for 25 years.
As standard, this unit comes with two padlock points, for extra lockable security and peace of mind.
A choice of attractive colour schemes is available to suit your location.
Due to the ample height and width of the product it is suitable for most types of racing, mountain, hybrid or children's cycles.
Trimetals bicycle lockers are the ideal modern solution to secure and convenient cycle storage – the ultimate home bike storage shed.
Cycle Store with ramp
We now offer both our Bicycle Store and Protect-a-cycle with the option of a hinged front ramp. This allows easier access to cycles and is especially useful when storing electric bikes which are considerably heavier than standard versions.
This clever patented design simply drops down when access to cycles is needed and then folds back into position to form the lower base. Reinforced metal hinges are incorporated along the length of the ramp which is designed to support the weight of a cyclist and their cycle. The ramp does not reduce the interior space of the product.
For more information click here.
REVIEWS


"The Bicycle Store is robust enough to deter anyone breaking in and is a sound investment. It is easy to assemble, unobtrusive and can store bikes and kit with room to spare; this product is Highly Recommended" CYCLING WEEKLY MAGAZINE


"Top marks for design and ease of use and we recommend readers put one on top of their wish list." CYCLING WORLD


"The Bicycle Store is a great idea – the unit looks clean and tidy and it locks securely to give you peace of mind when you own expensive machines; a superb product and best available for the money." MOUNTAIN BIKING UK
Dimensions
Accessories

Flooring
The 1/2″ (12mm) exterior grade plywood floor is used if you require the contents of your unit to be raised above ground level. The floor is simply placed on the base frame which is 3″ (7.5cm) above the ground.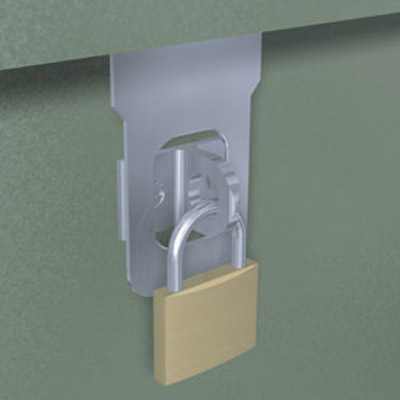 Hasp & Padlock
For even greater security this high quality lock set also secures the units front door to the base. Both hasp and padlock feature a stainless steel and brass construction for long life. One or two sets can be fitted as required.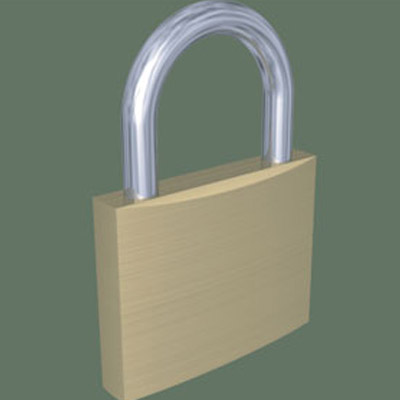 Padlock
These top quality solid brass padlocks feature a hardened steel shackle and come complete with two keys and a five year guarantee. Two padlocks are recommended.

Cycle Store with ramp
We now offer the option of a convenient hinged front ramp. This clever patented design simply drops down when access to cycles is needed and then folds back into position to form the lower base.